RND 2 – REDLODGE
RND 2 – REDLODGE
24th - 25th April 2021
Link Road, Red Lodge, Bury Saint Edmunds IP28 8LE
Phone: 01638 552316
Redlodge Circuit is located just outside Bury St Edmonds  in Suffolk.
Being located just off the A11 Dual Carriageway makes this circuit easily accessible..
The Circuit itself has only recently had a new clubhouse built offering first-class facilities along with a big paddock.
It will be good to be going back to this venue as we havn't raced there since 2017.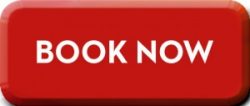 CIRCUIT DETAILS
Circuit Length
1200m
Direction
Anti Clockwise
RH Corners
4
LH Corners
7
Chicanes
0
Straights
2
Fastest BMB Race Lap N/A
          N/A